We're growing, adding a branch in North Carolina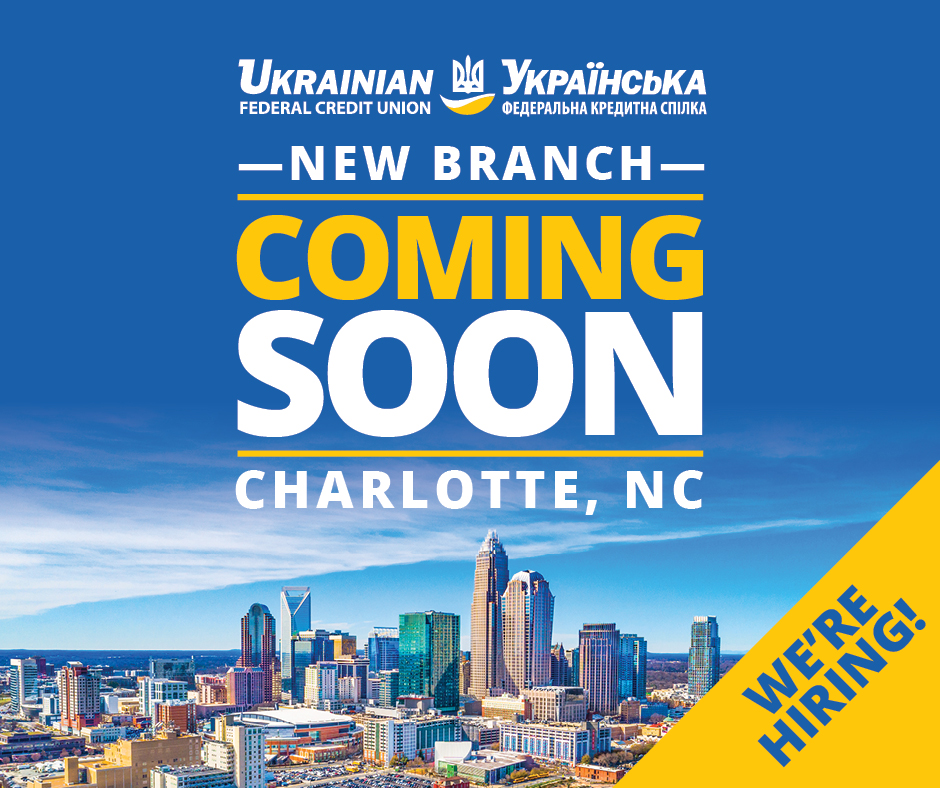 Ukrainian Federal Credit Union is growing! We will be opening a branch in Matthews, NC near downtown Charlotte in Summer 2019!
If you or someone you know would like to join the Credit Union team, we are currently accepting employment applications for Branch Manager and support staff.
We look forward to serving North Carolina in the very near future!
Click here to visit our Careers page.
Ми маємо прекрасну новину для вас та інших потенційних членів спілки, які мешкають у Північній Кароліні! Наша кредитна спілка продовжує зростати! Bлітку 2019 року ми відкриваємо відділення у Метьюс, Північна Кароліна, поблизу міста Шарлот!
Якщо Ви знаєте когось, хто зацікавлений працювати в новому відділенні, ми приймаємо заяви на працевлаштування на посаду менеджера відділення та інші позиції.
Ми з нетерпінням чекаємо зустрічі з Вами і сподіваємось бути корисними для вас у майбутньому!