Ukrainian FCU member Martin Welych-Flanagan is an NYCUA scholarship winner
Rochester, NY – Ukrainian FCU has awarded a New York Credit Union Association scholarship for $1,000 to Martin Welych-Flanagan to help finance his college education.
Thanks to 82 credit unions and nine chapters, the New York Credit Union Association has awarded $25,500 in scholarships to 27 bright, hardworking young credit union members. These students competed against more than 1,400 credit union members throughout the state and were chosen based on their outstanding academic performance, extracurricular activities, honors, community service and leadership.
"We're proud of Martin's academic accomplishments, and so are his family and local community in Syracuse, NY," said Tanya Dashkevich, COO, Ukrainian FCU. "The credit union family is alive and well in NY state, and the NYCUA scholarship program is just one example of the people helping people philosophy."
In addition to the NYCUA statewide scholarship program, Ukrainian FCU together with the Ukrainian American Community Foundation offer undergraduate and graduate scholarship program opportunities each year to eligible student-members. To learn more or to apply, please visit https://ukrainianfcu.org/about-us/scholarships.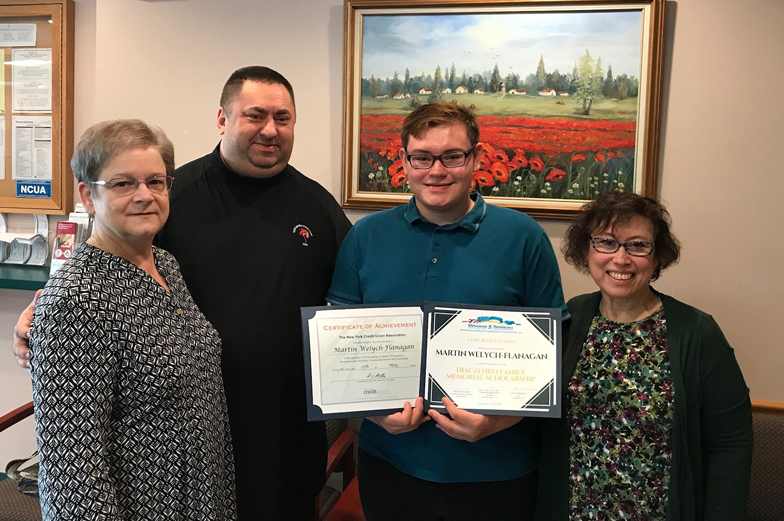 Credit unions are not-for-profit cooperatives with no outside stockholders, so earnings are returned to members in the form of dividends on savings, favorable loan rates, fewer fees and additional services. All member accounts are insured through the Federal government up to $250,000. For information on becoming a credit union member, visit www.aSmarterChoice.org, or call the New York Credit Union Association at (800) 342-9835.