UFCU joins thousands of other organizations nationwide for America Saves Week 2022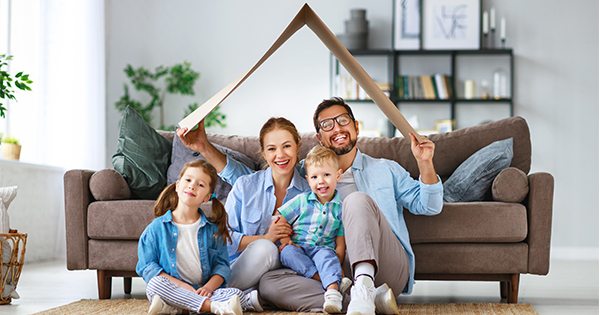 UFCU is a proud participant in America Saves Week, an annual national campaign that encourages individuals and families to check-in on their finances by highlighting several key areas that contribute to financial stability; such as saving automatically, preparing for unexpected expenses, retirement, and reducing debt. America Saves Week is February 21 – 25, 2022.
Each day of the week will have a special focus:
| | |
| --- | --- |
| Monday, February 21, 2022 | Save Automatically |
| Tuesday, February 22, 2022 | Save for the Unexpected |
| Wednesday, February 23, 2022 | Save to Retire |
| Thursday, February 24, 2022 | Save by Reducing Debt |
| Friday, February 25, 2022 | Save as a Family |
UFCU's efforts to help members build financial resiliency is not limited to one week, however. For example, now and through June 30, 2022, UFCU members, as well as non-members, have the opportunity to reduce and/or consolidate their debt by transferring their credit card balance from another financial institution (or multiple) to ours. Click here to learn more and to request a transfer or stop by one of our 13 branch locations.

UFCU members may also save to retire and take advantage of our limited time only retirement account special. Apply online or stop by one of our 13 branch locations.

"With so many Americans still feeling the financial distress from the pandemic, this national conversation is timely and needed. We look forward to supporting our community in gaining better savings habits and getting key strategies that enhance their financial wellness journey." -Anonymous
At the very least we encourage everyone to TAKE THE PLEDGE on our website to fully benefit from the tools and resources available at no cost.
---
About UFCU
UFCU was founded in 1953 by Ukrainian-Americans in Rochester, New York, and provides service in English and Ukrainian languages to meet the needs of over 22,000 members. The credit union with assets exceeding $345 million has 13 full-service branch offices nationwide and employs more than 80 individuals. Branches are located in New York, Massachusetts, Ohio, North Carolina, California, Oregon and Washington. Members of over 70 common bond organizations may join the credit union. You don't have to be Ukrainian to join! UFCU is insured by NCUA.
About America Saves Week
Since 2007 America Saves Week, coordinated by America Saves and its partners, has been an annual celebration as well as a call to action for everyday Americans to commit to saving successfully. Through the support of thousands of participating organizations, together we encourage our local communities to do a financial check in to get a clear view of your money story and saving behaviors. The America Saves pledge is the online tool that allows savers to set a goal, and make a plan to achieve better financial stability.
---
*APR is Annual Percentage Rate. Offer applies to balance transfers only and is valid beginning 1/1/2022 through 6/30/2022. A 0% balance transfer fee will be applied if the member has one or more qualifying UFCU products and services (direct deposit within the past 6 months, active existing loan, share certificate (CD), or money market account). Otherwise, a 2% balance transfer fee will be applied. Promotional APR of 0.00% is valid for up to 12 billing cycles from the date of first qualifying transfer. After twelve billing cycles, a variable purchase APR will take effect based on member's credit score at the time of the balance transfer and will be applied to any unpaid outstanding balance. Variable APR will vary with the market based on the Prime Rate. Credit limit increase may be granted on a case by case basis. Existing UFCU VISA® Credit Card balances do not qualify. New UFCU VISA® Credit Card accounts subject to credit approval and/or co-signer. In some cases, UFCU may not be able to process a balance transfer request. Please see us for complete details. Membership eligibility required. Federally insured by NCUA.
*APY is Annual Percentage Yield. Rates are effective as of 2/2/22. Minimum deposit is $500. All IRA share certificates are subject to IRS contribution limits. Additional deposits are not allowed into the same account. Penalties apply for early withdrawal. UFCU doesn't offer tax advice; consult a professional tax advisor for IRA contribution limits and deductions. Rates may change at any time. The APY will remain in effect for the term of the certificate. Dividends are compounded and credited quarterly. Fees may reduce earnings. Other rates and terms are available. UFCU reserves the right to terminate these offers at any time without any further notice. Membership subject to eligibility. Federally insured by NCUA.