UFCU joins national campaign to promote financial stability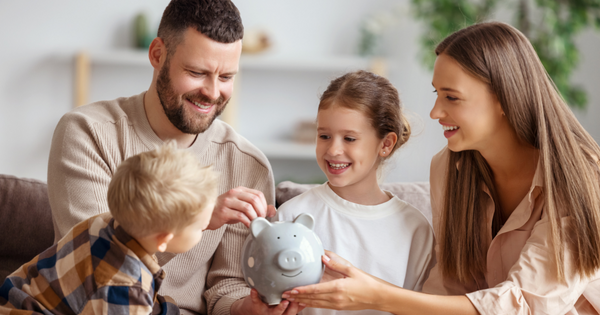 UFCU is a proud participant in America Saves Week, an annual national campaign that encourages individuals and families to check-in on their finances by highlighting several key areas that contribute to financial stability; such as saving automatically, preparing for unexpected expenses, retirement, and reducing debt. America Saves Week is February 27 – March 3, 2023.
During the week, we'll be focusing on the following themes:
| | |
| --- | --- |
| Monday, February 27, 2023 | Save Automatically |
| Tuesday, February 28, 2023 | Save for the Unexpected |
| Wednesday, March 1, 2023 | Saving for Major Milestones |
| Thursday, March 2, 2023 | Paying Down Debt is Saving |
| Friday, March 3, 2023 | Saving at Any Age |
UFCU members may also save to retire and take advantage of our limited time only IRA share certificate special for as high as 5.00% APY*
→Apply online or stop by one of our 13 branch locations.
At the very least we encourage everyone to TAKE THE PLEDGE on our website to fully benefit from the tools and resources available at no cost.
---
*APY is Annual Percentage Yield. Rates are effective as of 2/21/23. Minimum deposit is $500. Rates may change at any time. No rate adjustment on prior Share Certificates. There is a penalty to withdraw the money (principal) you deposited into your Share Certificate before it reaches the maturity date; you may withdraw the dividend earned at any time w/o penalties. The APY will remain in effect for the term of the Share Certificate. Dividends are compounded & credited quarterly. Fees may reduce earnings. Other rates & terms are available. UFCU reserves the right to terminate these offers at any time without any further notice. Membership subject to eligibility. Federally insured by NCUA. Applies to IRA Share Certificate accounts: 5.00% APY for new 2022 & 2023 IRA contributions only (up to $7,000 for 2022, & up to $7,500 for 2023 for a total maximum deposit of $14,500). 5.00% APY special is not for other IRA funds, like rollovers or transfers. IRA Share Certificates are subject to IRS contribution limits. Additional deposits are not allowed into the same account. UFCU doesn't offer tax advice; consult a professional tax advisor for IRA contribution limits & deductions. Penalties apply for early withdrawal.
About UFCU
UFCU was founded in 1953 by Ukrainian-Americans in Rochester, New York, and provides service in English and Ukrainian languages to meet the needs of over 25,000 members. The credit union with assets exceeding $360 million has 13 full-service branch offices nationwide and employs more than 80 individuals. Branches are located in New York, Massachusetts, Ohio, North Carolina, California, Oregon and Washington. Members of over 70 common bond organizations may join the credit union. You don't have to be Ukrainian to join! UFCU is insured by NCUA.
About America Saves Week
Since 2007 America Saves Week, coordinated by America Saves and its partners, has been an annual celebration as well as a call to action for everyday Americans to commit to saving successfully. Through the support of thousands of participating organizations, together we encourage our local communities to do a financial check in to get a clear view of your money story and saving behaviors. The America Saves pledge is the online tool that allows savers to set a goal, and make a plan to achieve better financial stability.