32nd Anniversary of Ukrainian Independence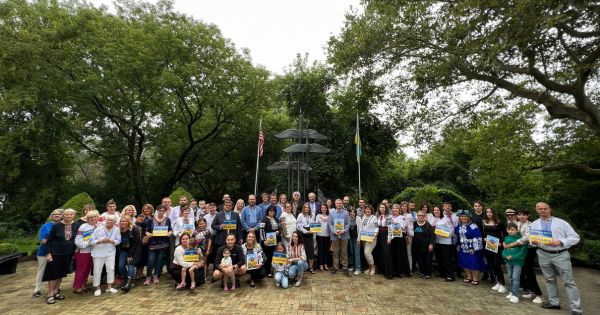 What an incredible day of unity and support as we celebrated the 32nd Anniversary of Ukrainian Independence in the heart of Irondequoit! The event was a resounding success, and we are thrilled to share the highlights with you.
The event commenced with heartfelt enthusiasm as Town Supervisor Rory Fitzpatrick presented a Proclamation, reaffirming our unwavering commitment to stand alongside Ukraine during its remarkable journey towards independence.
The melodies of unity filled the air as the Ukrainian Community Vocal Ensemble graced us with their harmonious renditions of both the American and Ukrainian National Anthems. It was a poignant reminder of the strong bonds that connect our two nations.
Our distinguished guest speakers added a layer of insight and depth to the celebration:
Oleg Lebedko
Volodymyr Pavlyuk
Roman Kshysyak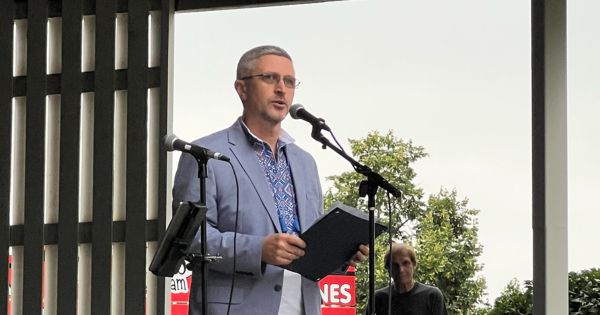 We're immensely grateful to everyone who joined us and contributed to this memorable day.Let's carry forward this spirit of solidarity as we continue to stand with Ukraine, bolstering its journey towards an even brighter future.
Який неймовірний день єдності та підтримки був вчора, коли ми святкували 32-у річницю Незалежності України в серці Айрондеквойта! Ми раді поділитися з вами найцікавішими моментами.
Захід розпочався з щирого ентузіазму, коли начальник міста Рорі Фіцпатрік представив Прокламацію, підтверджуючи наше непохитне зобов'язання бути поруч з Україною на її чудовому шляху до незалежності.
Мелодії єдності наповнювали повітря, коли український громадський вокальний ансамбль прикрашав своїм гармонійним виконанням як американського, так і українського національного гімну. Це було щемливим нагадуванням про міцні зв'язки, які поєднують наші дві нації.
Наші видатні запрошені спікери додали до свята ще більшої проникливості та глибини:
Олег Лебедько
Володимир Павлюк
Роман Кшисяк
Ми безмежно вдячні всім, хто приєднався до нас і зробив свій внесок у цей пам'ятний день.
Давайте продовжувати цей дух солідарності, продовжуючи підтримувати Україну, зміцнюючи її шлях до ще яскравішого майбутнього.