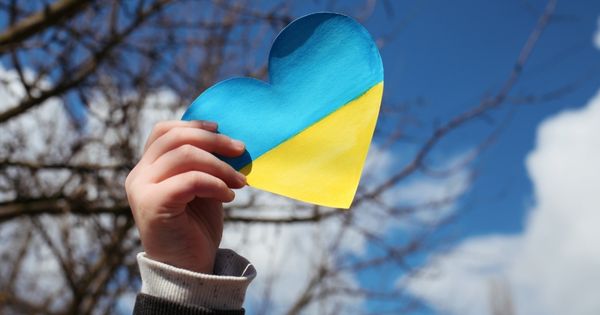 As the escalated war in Ukraine continues, Ukrainians and those around the world who believe in freedom and democracy remain resilient. Below are resources as well as a listing of U.S. based organizations that are still actively engaged in helping Ukraine in any way possible.
---
PLEASE NOTE: Third Party Links Disclaimer. All third party and external links below will be marked "external link" and will exit the Ukrainian Federal Credit Union website. Ukrainian Federal Credit Union is not responsible for the content or availability of these linked sites. UFCU does not represent either the third party, or the member, if the two enter into a transaction. Privacy and security policies may differ from those practiced by Ukrainian Federal Credit Union.
---
Main Office Rochester / Webster NY
ROC Maidan (external link) – Is actively working to collect, sort, and ship humanitarian aid to Ukraine. Donate to ROC Maidan via PayPal (external link) or via a deposit at any of our UFCU branches. ROC Maidan is a subsidiary of the Ukrainian Cultural Center of Rochester, a 501(c)(3) not-for-profit organization.
The Least Of These – Is actively collecting, sorting, and packing donated supplies destined for Ukraine in partnership with Alpha European Grocery & Deli (external link) and Meest (external link). Donate to The Least Of These via Venmo @theleastofthesee.

Medical & tactical supplies (click here to see complete list)
Shelter/Protective Gear
NEW clothes (w/ tags)
Non-perishable, non-liquid foods
NEW sleeping bags/blankets
Hygiene Items

Ukrainian American Community Foundation – Supports an array of community, cultural, humanitarian, and educational initiatives and serves as a non-profit, 501(c)(3) charitable institutional structure for the Ukrainian Federal Credit Union. Donations are being accepted via check at any UFCU branch in the amount of $500 or more.
Boston MA
Ukrainian American Educational Center of Boston – Helps to provide medical and protective equipment to Ukrainians in defense of their freedom from Russian aggression. Donate to the organization via PayPal (external link) or via a deposit at any of our UFCU branches.
Buffalo & Amherst NY
Charlotte NC
Citrus Heights / Rancho Cordova CA
Ukrainian American Coordinating Council (external link) – Headquartered in San Francisco, CA UACC Is actively procuring and shipping critical military aid in partnership with Meest (external link).
Ukrainian American House (external link) – Promote bilateral working relationships within the United States and Ukraine in culture, business, economy, and government. Visit their website to learn how to get involved and/or donate to their efforts.
Spring of Life Ukrainian Baptist Church (external link) – We are a Ukrainian based in the greater Sacramento area. Our church totals around 800 Ukrainian immigrants, many of whom have relatives and friends still living in Ukraine. In addition, for multiple years, our church has been supporting 25 missionary families who have been working in Ukraine. We are now partnering with these families and local churches to help distribute aid. Click here to donate online (external link) or make checks payable to Spring of Life Church and mail or deliver to 5948 Pecan Ave, Orangevale, CA 95662.
Federal Way WA
Osnova / Parma OH
Cleveland Maidan Association (external link) – Our mission is to raise funds with which we can purchase medical equipment for hospitals and basic necessities for the families affected or displaced by the armed conflict in Ukraine. Additionally, we provide financial support for the children and spouses of soldiers who died in the line of duty, and support the provision of financial support to soldiers wounded in combat. Donate to the organization via PayPal (external link) or via a deposit at any of our UFCU branches.
Portland, OR / Vancouver, WA
Syracuse, NY
Contribute to the humanitarian aid effort from anywhere in America
Published below with permission by the author, Damian Handzy → link to original source "How To Help Ukraine Now" (external link)
Donate directly to Ukraine's Armed Forces and/or Humanitarian Aid efforts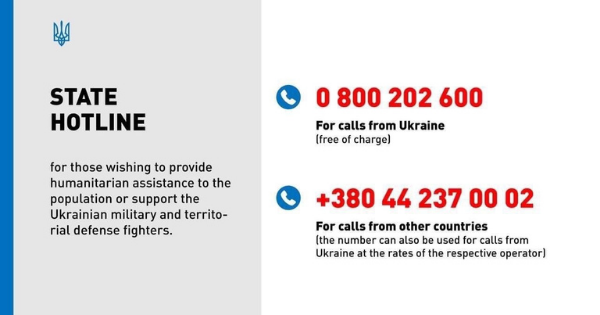 If you prefer to make a fee-free wire transfer to Ukraine instead, please visit any of our 13 branches.
About Ukrainian Federal Credit Union
UFCU was founded in 1953 by Ukrainian-Americans in Rochester, New York, and provides service in English and Ukrainian languages to meet the needs of over 25,000 members. The credit union with assets exceeding $370 million has 13 full-service branch offices nationwide and employs more than 80 individuals. Branches are located in New York, Massachusetts, Ohio, North Carolina, California, Oregon and Washington. Coming soon to South Carolina and Florida! Members of over 70 common bond organizations may join the credit union. You don't have to be Ukrainian to join! UFCU is insured by NCUA.