Happy International Credit Union Day! 
Today, we celebrate the power of community, collaboration, and financial inclusion. Credit unions worldwide have been making a difference in the lives of millions, and we're proud to be a part of this global movement!
At Ukrainian Federal Credit Union, we're dedicated to serving our members and helping them achieve their financial dreams. Whether it's saving for a rainy day, buying a home, or starting a business, we're here to support you every step of the way.
This International Credit Union Day let's remember on the values that unite us – People Helping People. Together, we can build a brighter financial future for all.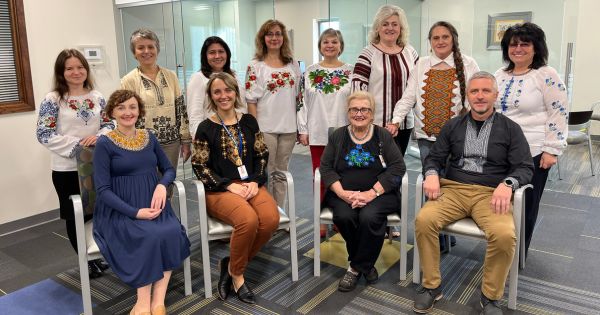 З Міжнародним днем кредитних спілок!
Сьогодні ми відзначаємо силу спільноти, співпраці та фінансової доступності. Кредитні спілки по всьому світу змінюють життя мільйонів, і ми пишаємося тим, що є частиною цього глобального руху!
В Українській Федеральній Кредитній Спілці ми прагнемо обслуговувати наших членів і допомагати їм досягти їхніх фінансових мрій. Будь то заощадження на чорний день, купівля житла чи відкриття бізнесу, ми тут, щоб підтримати вас на кожному кроці.
У цей Міжнародний день кредитних спілок давайте згадаємо про цінності, які нас об'єднують, – це люди, які допомагають людям. Разом ми будуємо світліше фінансове майбутнє для всіх.