Federal Way, WA branch is moving!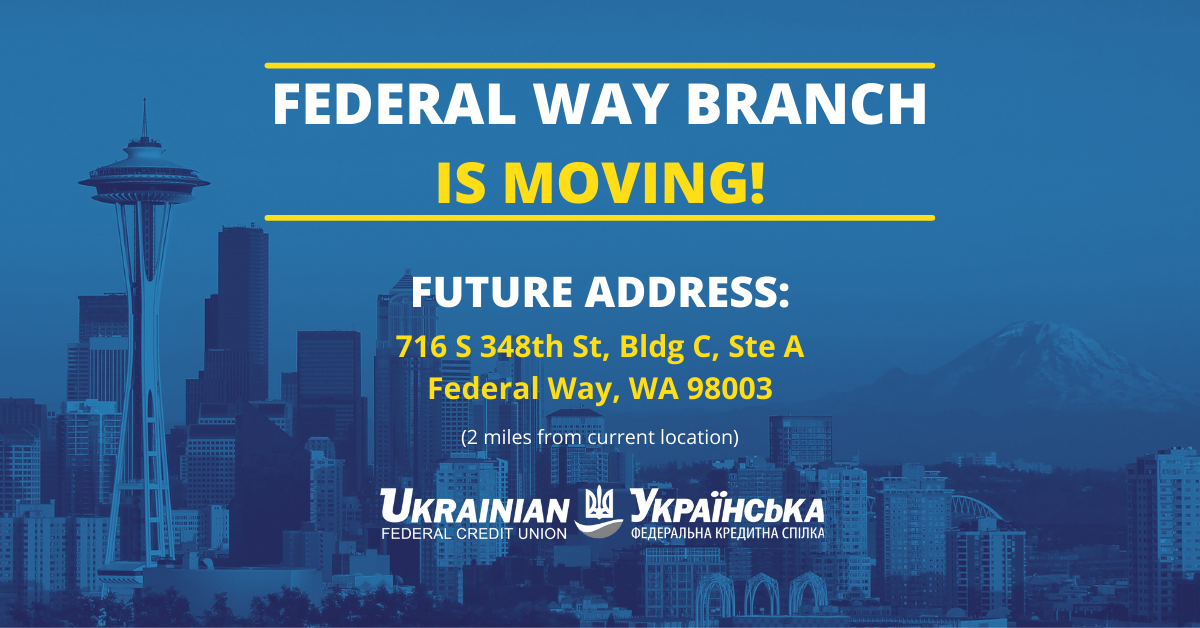 We're excited to finally announce, officially, that we will be moving into a newly remodeled space approximately two miles from our current branch location. We are completing finishing touches as we speak, and we can't wait for you to see the new and improved branch office! In the mean time, we want to make sure you know about some important dates below (subject to change).
Friday, April 23 – Saturday, April 24
The branch located at 1414 South 324th St, Federal Way, WA 98003 will be CLOSED on 4/23/21 and 4/24/21. Other UFCU branches will be open during this time. Please call (877) 968-7828 if you need to speak with a representative about your account/s.
Monday, April 26
We will OPEN our doors for business on 4/26 at our new branch located at 716 S 348th St, Bldg C, Ste A, Federal Way, WA, 98003. The hours of operation, phone, and fax information will remain the same as before.
Contact
Ph: (253) 237-5293
Fax: (206) 592-6584
Oksana Pierce, Branch Manager
opierce@ukrainianfcu.org
Office Hours
M-Th: 10am – 5pm
Fri: 10am – 6pm
Sat: 10am – 1pm
Please stay tuned for future updates. We will notify our members if there are any changes to the schedule. Thank you again for your membership and loyalty, and we look forward to serving you in our new home soon!