April is Credit Union Youth Month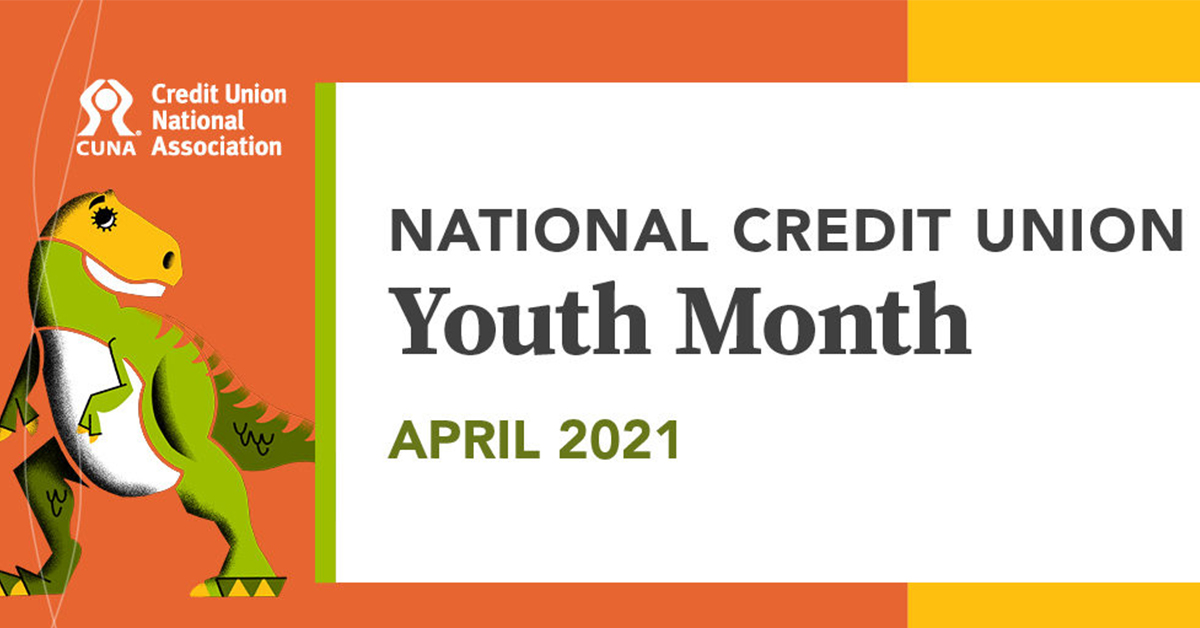 →Click here to see our Promotions.
The theme for this year's Youth Month is "Be a Credit Union Saver and Your Savings Will Never Go ExtinctTM." Together, we're encouraging our youngest members to open their own Mitten Club savings account (with a parent or guardian's help), begin a habit of putting money into that account regularly, and learn how compound interest helps their account to grow. Similarly, we want to remind our existing Mitten Club savings account holders (and their parents) to check their balances and consider saving for future experiences or investments, such as college, a car, an apartment, or an emergency fund.
→Click here to learn more about UFCU savings accounts.
If you, as a parent or grandparent or legal guardian, have been wondering how to empower youth to save for their future, National Credit Union Youth Month is a great opportunity to start or boost your youth initiatives! Join us this April as credit unions across the country focus on educating youth about financial health. This year's kid-friendly theme emphasizes the benefits of wise saving habits using fun dinosaur characters. This celebration is a great time to engage kids at UFCU and within your community to help them develop healthy money habits.
A year ago we made the difficult decision to cancel any Youth Month activities and promotions due to COVID-19, and the many uncertainties that existed at the time. In 2021 we're excited to announce that there will be a monthlong Youth Month promotion (4/1/21 – 4/30/21) for both new and existing Mitten Club savings account holders.
→Click here to see our Promotions.
Get involved on social media by using the hashtag #CUYouthMonth to let everyone know how your credit union is making a difference in young members' lives. And tag @UkrainianFCU on Facebook or Instagram for extra bonus points!