A Grand Re-Opening on International Credit Union Day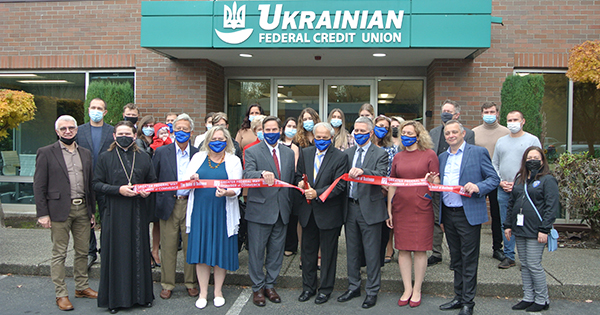 October 21, 2021 | Federal Way, Washington | International Credit Union Day
In October 2020 our Federal Way Branch celebrated its 5th anniversary, but due to the COVID-19 pandemic we were unable to safely gather together to celebrate the milestone. In the meantime we prepared to move to a new location within the City of Federal Way and remain in the community we grew to know and serve.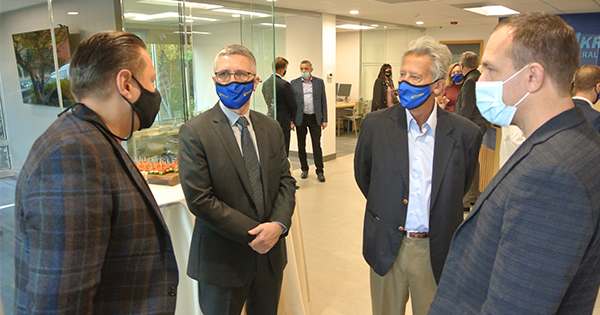 Even as the pandemic took its toll we pushed forward with our plan to purchase our own building and relocate our branch in order to more efficiently and effectively serve our members, churches, and organizations.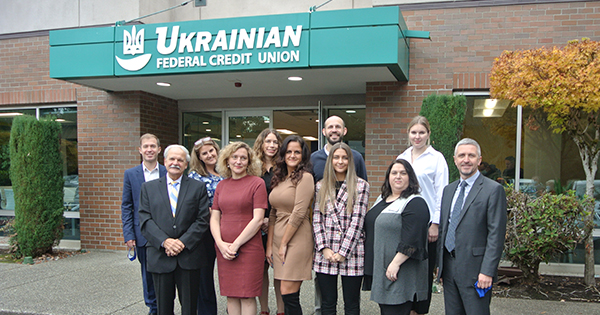 Finally, in October 2021, on International Credit Union Day, we gathered together with local politicians, church leaders, community activists, and business professionals for the Grand Re-Opening and Ribbon Cutting of our newly relocated and renovated branch.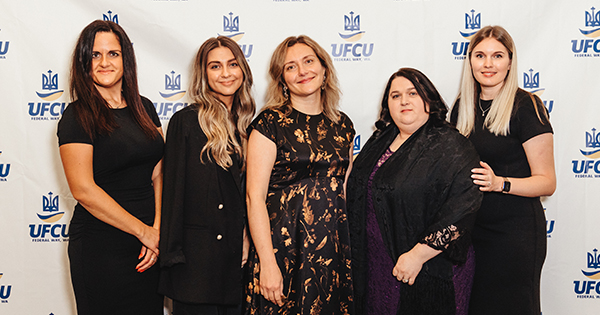 Pictured (L-R) is our Federal Way Branch Team: Tatyana Merezhko, Olena Fedchyk, Oksana Pierce (Branch Manager), Nadiya Mazurets, and Elena Axionov. This team has played an integral part in our community in Federal Way and the greater Seattle metro area now serving 1,300 members.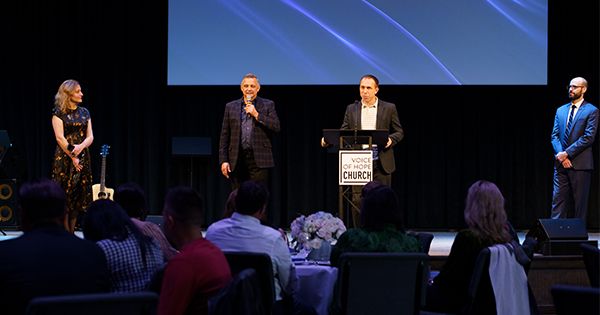 Thank you to Pastor Oleksandr Bogomaz (pictured second from left) of Voice of Hope Church, a UFCU common bond organization, for hosting our dinner reception in honor of our Grand Re-Opening celebration and anniversary.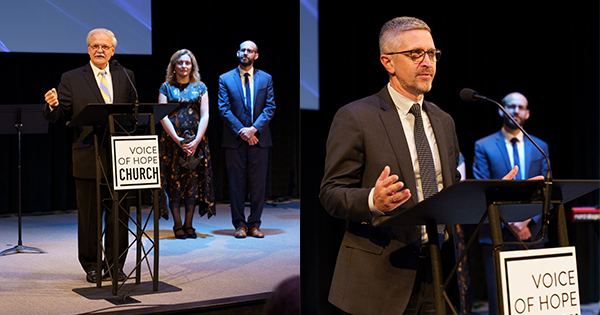 UFCU President & Board Chairman, Wasyl Kornylo (pictured on left), and UFCU CEO, Oleg Lebedko (pictured on right), presented their remarks at the dinner reception highlighting on the significance of International Credit Union Day, the collaborative credit union movement, and, most importantly, our members and their role in the credit union difference.
---
UFCU was founded in 1953 by Ukrainian-Americans in Rochester, New York, and provides service in Ukrainian and English languages to meet the needs of over 22,000 members. The credit union with assets exceeding $330 million has 13 full-service branch offices nationwide and employs more than 80 individuals. Branches are located in New York, Massachusetts, Ohio, North Carolina, California, Oregon and Washington. Members of over 70 common bond organizations may join the credit union. Ukrainian FCU is insured by NCUA.