2022 Annual Meeting Notice

2022 Annual Member Meeting and Election of Ukrainian FCU Board of Directors
Sunday September 25, 2022, 1:00 pm
Ukrainian Cultural Center, 1040 Jackson Rd, Webster, New York 14580.
The election of directors to the board will take place in compliance with NCUA bylaws Article V, Section A4. The Chairman of the Board of Directors has appointed a nominating committee. There are three (3) vacancies for the board of directors, which must be filled for 2022. The nominating committee has nominated one member for each vacancy. These nominations have been filed with the Secretary of the credit union. Nominations will also be accepted by petition signed by one percent (1%) of the membership, or two hundred thirty five (235) members. To be effective, the petition has to be accompanied by a statement of qualifications, biographical data, photograph and a signed certificate from the nominees stating that they are agreeable to the nomination and will serve if elected to office.
The closing date for receiving any nominations by petition is August 16, 2022. Nominations must be filed with the Secretary of the credit union, Eugene Lylak, at 824 Ridge Rd. E., Rochester, NY 14621. Nominations will be posted in each credit union office thirty-five (35) days prior to the annual meeting. Elections will not be conducted by mail ballot and there will be no nominations from the floor if only one nominee for each position was submitted. In the event there is more than one nominee for any position to be filled, voting instructions will be provided to all members eligible to vote.
2022 Nominating Committee: Bohdan Zakharchyshyn, Yaroslav Mazur, Volodymyr Otvarukhin.
Candidates nominated by the Nominating Committee: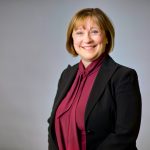 Barbara (Tymoc) Gutierrez – Current Board Treasurer, Ukrainian American FCU Foundation and CUSO (Credit Union Service Organization) Committee member of Ukrainian Federal Credit Union.  Also, has served as a Board Treasurer for Pathway Houses of Rochester.  Currently employed at UnitedHealth Care as Director of Business Process Optimization where she works with internal organizations to increase organizational efficiencies and effectiveness.  Barbara's employment has included other major global corporations such as Xerox Corporation and Adecco MSP.  Her positions include Director Business Optimization, Process re-engineering consultant and various financial controller positions.  She holds a BS / MBA in Finance from Rochester Institute of Technology.  Barbara is also a certified Lean Six Sigma Master Black Belt and a project management professional.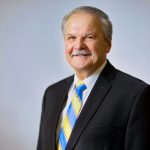 Wasyl (Bill) Kornylo – Current and past Board Chairman of Ukrainian Federal Credit Union, Ukrainian National Credit Union Association, and a Succession Planning Committee Member, He is also the VP of the Ukrainian American FCU Foundation, and a CUSO (Credit Union Service Organization) Committee member. Bill is a Principal of Kornylo Tax and Consulting LLC and a free-lance business effectiveness consultant. He retired from Xerox Corporation where he managed Professional Development, Learning and Certification in Global Purchasing the Strategic Services Group. His voluntary community involvement includes the following organizations: Ukrainian American Sports Club Inc, Knights of Columbus, Kobzari Musical Folk Ensemble, NY Upstate Minority Council, and the Irondequoit Poltava Sister Cities Ukraine Program. He holds a BA / BS degree in Economics and Music. Wasyl is also a Certified Quality Auditor, Total Quality Management Consultant and a Lean Six Sigma practitioner.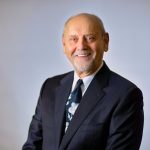 Evhen (Eugene) Lylak – Serves as Secretary of the Ukrainian Federal Credit Union Board of Directors (2017 to present), and a Credit Union volunteer in a variety of roles since 1998. He is also the President of the Ukrainian American Community Foundation (UACF/UFCU). He is actively involved in the Rochester Ukrainian Community through his life-long membership in the Ukrainian Catholic Church of Epiphany, the Ukrainian Cultural Center (UCC), the Ukrainian American Youth Association (CYM), and the Ukrainian American Sports Club. Additional Ukrainian organizational involvement includes past administrative roles in the Ukrainian Congress Committee of America (UCCA) as Vice President, and membership in the Shevchenko Scientific Society. Evhen is a retired educator of the National Technical Institute of the Deaf at the Rochester Institute of Technology (RIT).